!! NEW !! Fluke PCB Rivet Sets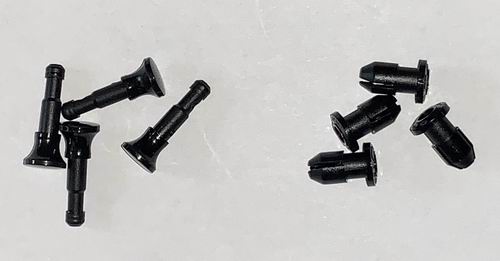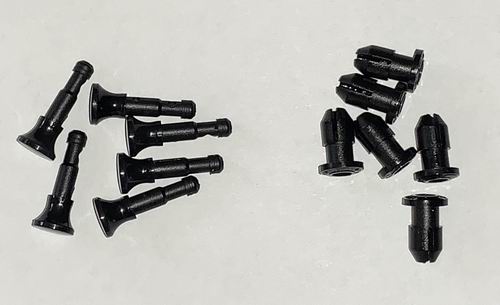 Fluke used several rivet styles to fasten both the main PCB and option cards to the internal plastic frame clips. These are easily broken with improper removal or from every-day stress. It is important that the main PCB be well fastened to avoid PCB damage and transformer solder joint failure. Now you can replace those broken fasteners.
We are offering sets of 4 & 6 rivet/plungers.