TA64100Tacoma New OEM Bolts with Removable Washers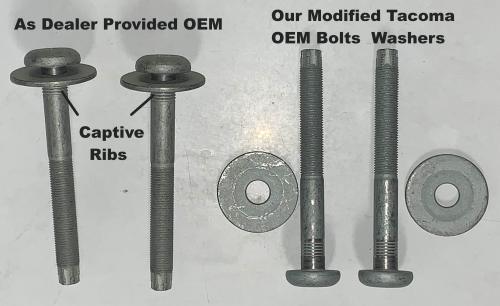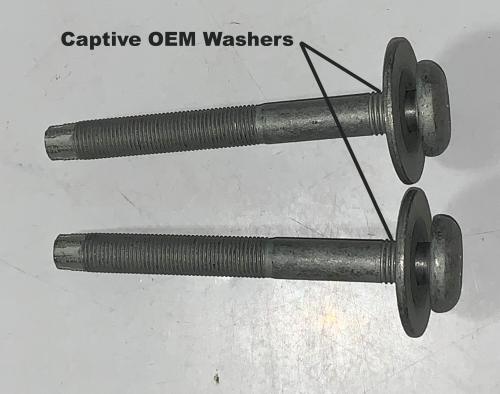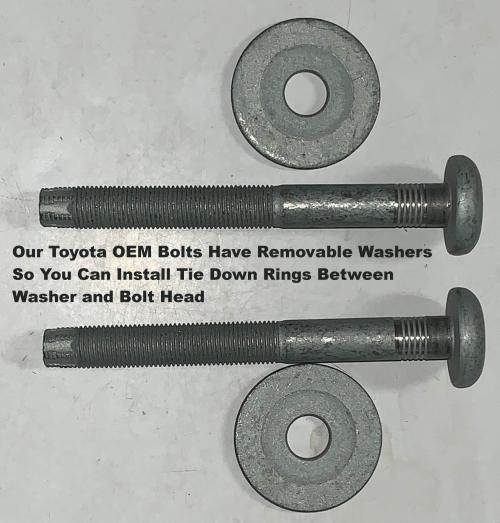 OEM BOLTS WITH REMOVABLE WASHERS

This listing is for a pair Toyota Tacoma OEM bed bolts with the washer captivating ribs removed. No filing & no grinding to use with your own choice of tie down rings! These fit all Tacoma beds from 2005 to 2022+ and some Tundra!
2 Galvanized OEM Bolts
2 Galvanized OEM Washers
Quick Assembly with our kit instructions below